| | |
| --- | --- |
| | |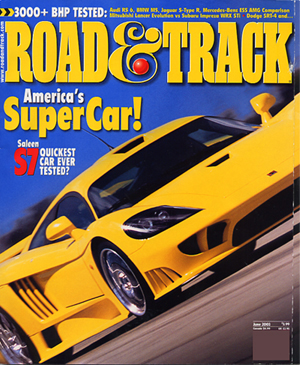 ZORA, DAVE AND THE CORVETTE
CORVETTE FROM THE INSIDE: THE 50 YEAR DEVELOPMENT HISTORY

WHEN DAVE MCLELLAN REVEALED HIS revolutionary new fourth-generation Corvette in 1983, he was one proud papa. It was his first chance to totally step out of Zora Arkus-Duntov"s shadow since taking over as chief engineer in 1974. Unfortunately, we the press couldn"t give it 100-percent acceptance (and still maintain our credibility), which may have annoyed McLellan a little. Now, in retirement, he's taken the opportunity to write a defense of his baby, and he has done it quite convincingly. It"s easy to see now that, under his engineering and political constraints, no one could have done any better. He even confesses that in some cases he secretly agreed with criticisms, in areas such as chassis stiffness and ride.
General Motors had sent him to MIT for a master's degree in Management, and he used that experience to bring the Corvette into the engineering/computer age. He tells how he researched buyers, and determined what the Corvette market wanted-not what he or Duntov wanted (such as a midengine, for example)-and how many of us raced those cars with phenomenal reliability and success, right out of the box.
Having read this far, you qualify as a person who must have this book. Your justifications: (1) Of all Corvette books, this is the only firsthand inside technical story; (2) The many interesting sidebars and digressions make it a compelling read; (3) The last "insider" chapters on the future of Corvette will make you wonder if he hasn"t revealed too much, and risked his corporate pension...
-Paul Van Valkenburgh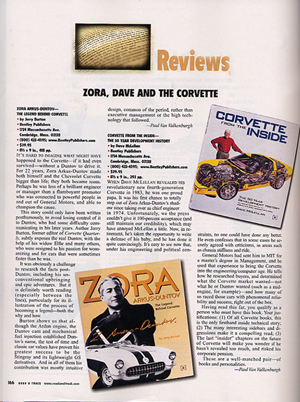 click to enlarge