New Softcover Format

Porsche 911 Carrera (Type 964):
1989, 1990, 1991, 1992, 1993, 1994
Technical Data-Without Guesswork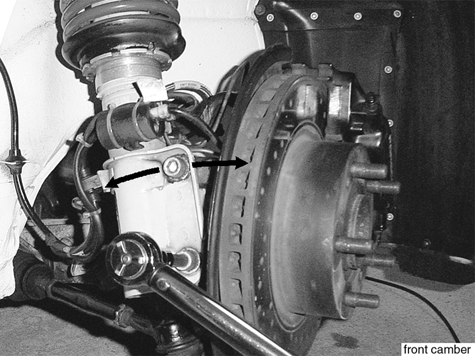 Front camber
Service note—
Bounce vehicle 2 - 3 times and allow car to reach normal ride height.

Loosen upper and lower strut to wheel bearing carrier mounting allen bolts.
Pivot upper bolt to adjust camber to specifications.
Use Porsche special service tools 9265 and 9265/1 to pivot upper bolt and tighten in place.
---

Tightening torque
Strut to wheel bearing carrier
M12 Allen bolt.....135 Nm (101 ft-lb)
44 Alignment, Wheels, Tires
page 44-6