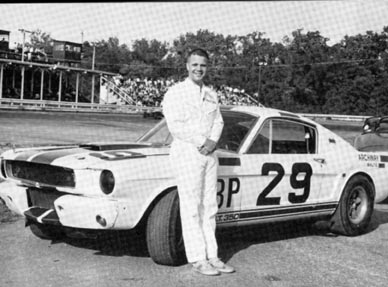 MUSTANG
Mustang: Forming a Racing Team (and Becoming Known)
From Chapter 9 of the original edition of The Unfair Advantage:
"The Mustang was a transition between amateur and professional for me. Not only that, but it really taught me a lot about chassis setup and team organization and sponsorship. It all started when Dave Lawton called me about halfway through 1965, and we started talking about the new SCCA sedan racing series. Dave was always watching me and analyzing my driving, and now he was about to influence my professional career. He told me that if I wanted to establish my name in racing I"d have to get in on the ground floor of this new series, and we both knew I was going to have to get a ride. He felt that the Mustang was going to become a very important car in racing. It was going to be a popular series and there would be lots of advertising connected with the factory."