| | |
| --- | --- |
| | Sports Car and Competition Driving |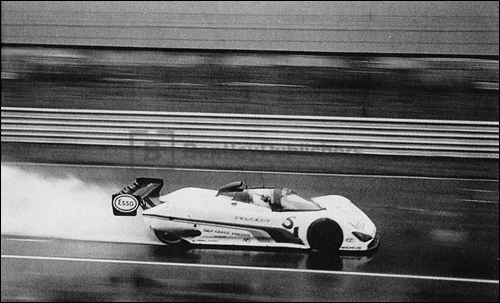 Chapter 8: Speed and Safety - Fig. 68
Rain does not call for a basically different driving technique. The only difference is that grip is reduced, calling for more delicacy when accelerating and braking, reduced cornering speeds and care to avoid pools of water likely to cause aquaplaning. The by far biggest problem is the lack of visibility caused by the sprays raised by preceding cars.